Begun in Mont-roig in 1921 and finished in Paris in 1922, the painting "The Farm" by Joan Miró has a great historical, cultural and artistic importance. It represents two key moments in the artist's life. First, the closure of his figurative stage and the birth of his unique and universal language, the pictorial style that we most easily identify with the artist. Secondly, it represents the moment when the link between Joan Miró and Mas Miró, and therefore Mont-roig, will be united forever.
Thus, with "The Farm" the artist makes a leap in his artistic language towards the Joan Miró we all know. This painting changes everything, for Miró and for the history of art. When he made the decision to paint the facade of his farmhouse, he made it clear how important this area of ​​Mont-roig, the landscape and the land, is to him, turning it into a universal icon. We remember that he himself said: "All my work is conceived in Mont-roig". Today, his farmhouse, the essence of Mont-roig, its landscape and its land, collected in the painting, are shown in the international National Gallery of Art in Washington.
Miró considered "The Farm" as a summary of his entire life in the countryside. From the large eucalyptus in the center to a small snail, Miró wanted to put everything he loved about this land. Joan Miró is the paradigm of how starting from a reality as concrete and as local as Mont-roig can become universal.
The National Gallery in Washington also commemorates the 100th anniversary of the painting "La Masia"
«The Farm was the summary of part of my work and at the same time the gestation of the part of my work that I had to do later. »
Joan Miró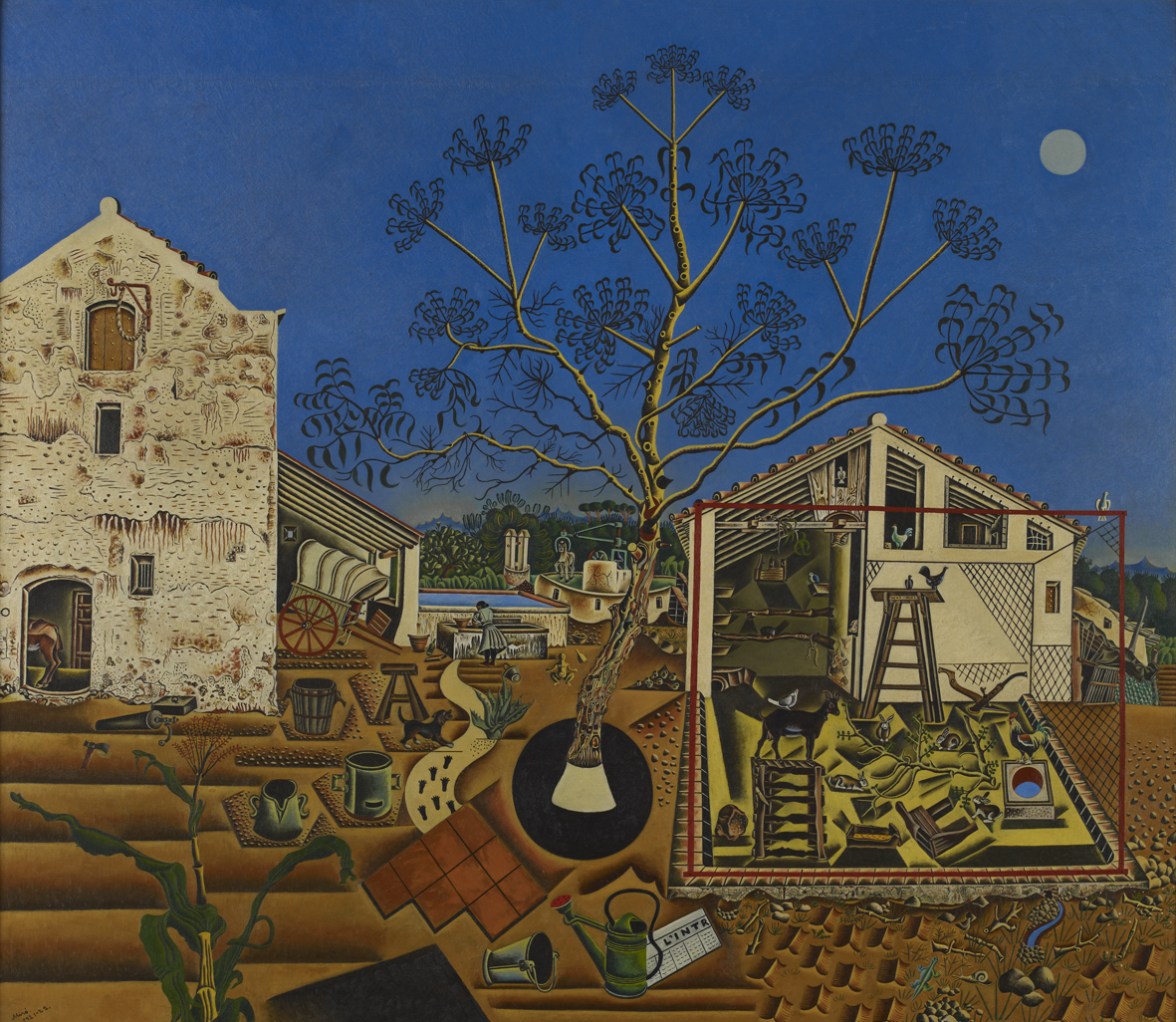 Joan Miró. The Farm, 1921-1922. © Successió Miró, 2022.